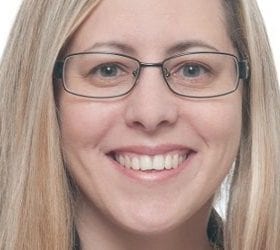 Megan started with the Firm in December 2000. In 2005 Megan moved from Newcastle to manage the Company's Sydney office and was appointed a Partner in 2006. On 1 July 2009 Megan became a Director of the Company.

Megan has 17 years of experience acting for insurers in the area of insurance law including Catastrophic Claims, Liability claims, and claims relating to Section 151Z recoveries. Megan successfully conducts insurance defence work in the Claims Advisory and Resolution Service, Local Court, District Court, Supreme Court and Court of Appeal on behalf of her clients. Megan is consistently able to achieve excellent commercial results in a timely and efficient manner for her clients.
Some particular achievements of Megan include:-

Providing value added services such as periodic in-house sessional advice in complex cases and presenting training packages for insurer's claims staff.

Advising insurers on complex indemnity and contractual issues in the context of statutory compensation and CTP Policies as well as public and products liability policies.

Successfully joining and obtaining contributions from third party tortfeasors in multiple party litigation in the District and Supreme Courts, including in Work claims.

Successfully conducting litigation involving complex issues as to dual insurance and enforcing contractual obligations between insurance companies.

Conducting cases involving administrative law issues in the Supreme Court of NSW.

Providing advice and acting for Insurers in interstate matters, such as recovery matters.