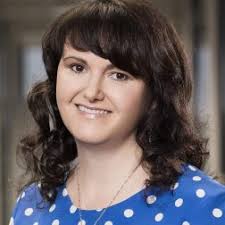 Meredith's practice is focused on working with clients to resolve complex parenting and financial settlement issues. Meredith regularly represents both parties and children in the Family Court of Western Australia in Family Law matters and in the Children's Court in Care and Protection matters. She has worked exclusively in Family Law, Mediation and Care and Protection Law throughout her career.
Meredith has extensive experience as a Mediator and Family Dispute Resolution Practitioner ("FDRP"). She has chaired numerous Family Law mediation conferences in relation to both parenting and financial issues. As a registered FDRP, where parties are unable to reach agreements in relation to their children, she is qualified to issue what is known as a section 60I certificate, allowing parties to commence litigation, where required.
As a qualified Collaborative Professional, Meredith works with others such as Financial Planners, Accountants and Mental Health professionals, to assist parties to settle issues out of court in an amicable and efficient way. She is also a qualified Arbitrator and is therefore able to make binding decisions (known as Awards) for parties in dispute, which can be registered with the Court as legally binding Orders. Mediation, Collaborative Practice and Arbitration are resolution methods Meredith can use to assist clients who wish to resolve their issues, but do not want to go to Court.
In addition to private client work, Meredith is an highly experienced Independent Children's Lawyer in the Family Court, and Child Representative in the Children's Court. In this capacity, she assists the Courts in determining the children's best interests, and conveys children's views to the courts, in complex parenting disputes between parents and carers, in the Family Court, and between parents, carers and the Department of Communities, in the Children's Court. Meredith has undertaken extensive trial work in this role.
Meredith engages in community theatre productions as well as enjoying spending time with her family.