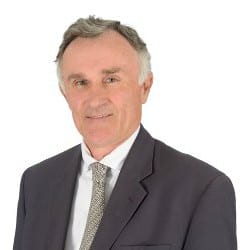 Michael is a Director of the Company and brings a broad commercial focus and cross-industry experience to the firm.
 
He has practised in a career spanning 30 years primarily in the areas of corporate and commercial, commercial and general litigation (including a Royal Commission and subsequent criminal prosecutions), in property law including commercial and industrial property development, and in employment and industrial law.
He was Corporate Counsel and then General Counsel of a large publicly-listed company with significant interests in food & beverage, retailing and marinas for eight years. In these roles, he managed the group's company secretarial functions and the sourcing of external legal advice.
 
Michael is regarded as one of Australia's premier lawyers on issues associated with the sale, acquisition, management, and head- and sub-leasing of boating marinas. In this capacity, he has acted for clients including hotel groups, industry bodies and investment groups in literally hundreds of matters.
 
Employment law is another area of special interest for Michael, particularly in the education sector. He has helped establish one of the peak bodies representing school principals. Michael has also acted for a number of high profile senior managers and office bearers claiming unfair and unlawful dismissal, or to secure their entitlements on termination of employment.
 
A keen problem solver and strategic thinker, Michael has maintained a broad client base and skills set in a time of increasing specialisation, because clients value his capacity to advise on the broader legal and commercial context in which issues can and do arise.
 
He was admitted to practice in 1982, and has been in private practice as a partner at the firms M F Callanan & Co, Tillyard & Callanan, Ellison Tillyard Callanan and now as a Director at Rankin Ellison.