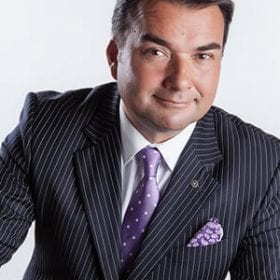 Michael Kuzilny is one of Australia's leading defense lawyers. He has had a successful career spanning over 30 years dealing with Traffic and Criminal cases.
Michael has a proven track record of outstanding results and a long list of happy clients.
But most importantly MK LAW provides a first class and authentic legal representation at very affordable rates.
MK LAW provides genuine, caring and powerful court representation. You won't find any big egos or social masks here. We do our very best with every case to achieve the best outcome for you, so you can move on with your life without the stress of a criminal prosecution hanging over your head.
We also realize it is not about us, but it is about you!
Getting caught up anywhere in the Criminal Justice system is a very stressful and confusing experience for most people. It can affect your family life, your job, your ability to travel and more importantly your freedom.
People describe feeling lost and alone with no light at the end of the tunnel, often the only glimmer of hope and light coming from their legal representative.
You can trust in the fact that the moment you hear the name MK LAW and from the moment you instruct us, our first commitment is to you, our client. Our team of professionals will handle your case with the necessary expertise and attention that it deserves, and handle you, our client, with care.
We understand it is difficult to find the right lawyer in a crowded legal market place, but one thing is for sure: if Michael Kuzilny represents you in court, you are in the safest hands. Michael will make your legal journey as painless and simple as possible.