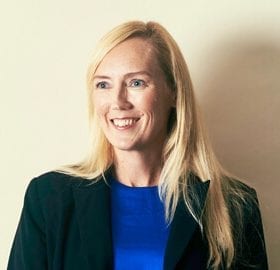 Michelle is an Accredited Family Law Specialist with extensive experience in all aspects of Family Law, an area she has practised in exclusively since January 1996 when she joined Watts McCray. Her experience covers all aspects of family law including complex financial matters, solving child support problems, spousal support, difficult children's disputes and establishing workable arrangements for the family.
Michelle's versatility and specialty experience in the area of Family Law presents you with the opportunity to take advantage of a well rounded and professional person who will handle your matter with the experience she has steadily garnered throughout her career.
As a Collaborative Law Professional (one of the first Australian lawyers trained in Collaborative Practice) Michelle can support couples looking to resolve their differences without the need to go to court. Her work as a Collaborative Law Professional allows you a wider range of choice when it comes to settling your matter cost effectively and efficiently.
However, if court becomes your only option, Michelle's strengths in both negotiation and court skills will go a long way to ensure the best possible outcome for you. Her extensive knowledge of family law is complimented by a problem solving mind and the ability to listen to your priorities and concerns in order to achieve the best result for you. Her experience and understanding of the processes and requirements to finalise settlements, whether by agreement or through the courts, means she can minimise cost and delays.
Michelle's commercial grounding and aptitude allow her to quickly analyse and address the relevant issues in complex financial matters, including issues relating to superannuation and taxation, which are often crucial to achieving an advantageous Family Law property settlement.
Michelle graduated from Macquarie University in 1994 with a Bachelor of Economics and a Bachelor of Laws.