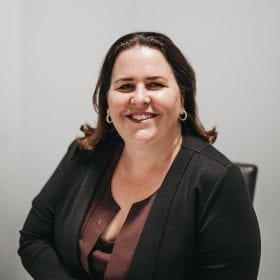 Michelle commenced legal practice in 2004 and has built a reputation as a leading family lawyer in Dubbo and the Central West region of New South Wales.   Her firm Osborne Legal was launched in 2015 and she is an Accredited Specialist in Family Law.   
Michelle's experience ranges from complex parenting and property matters that are litigated, to representing clients in modest property pools and straight forward parenting matters in mediation.   In 2010 Michelle was appointed to the Independent Children's Lawyer panel of Legal Aid NSW and she has been on the legal aid family law panel since its inception.  
The commitment shown to her clients is unmatched and she strives to achieve outcomes that are both practical and consistent with her client's needs.   Michelle regularly appears in the Family Court of Australia and the Federal Circuit Court of Australia in Dubbo, Parramatta and Sydney.  She is a persuasive advocate and frequently appears as an advocate in interim hearings.  
Without fail, Michelle is committed to finding practical solutions for clients during periods of turmoil and distress.   Her friendly and approachable manner is valued by clients and the results that she achieves speak for themselves.  
City
Regional New South Wales