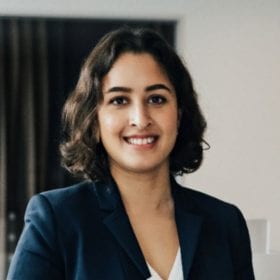 Mimi has practised exclusively in the area of family law since her admission to practice.
She has assisted clients in a variety of parenting, property, divorce and intervention order matters. She has acted for parties in complex property disputes involving overseas business assets as well as complex parenting matters involving mental health issues and drug and alcohol addiction. She is also experienced in representing clients with complex, contested family violence matters.
Mimi is committed to providing clear, calm and sensible advice to empower her clients to make informed decisions. She takes great pride in navigating her clients through the emotionally challenging transition associated with a relationship breakdown to realise and achieve the best possible outcome for them. Mimi takes a pragmatic approach to the resolution of family law disputes and aims to assist clients to achieve a cost-effective and early resolution of their family law matter. Clients commend her patience and professionalism while progressing their family law matters.
Mimi is admitted to practice as a solicitor in the Supreme Court of Victoria and is named on the Register of Practitioners in the High Court of Australia.
Prior to her admission, Mimi completed a Juris Doctor at Melbourne Law School, was the Editor of the Melbourne Journal of International Law and a volunteer at Women's Legal Service and Refugee Legal.
Mimi is an active and involved member of the legal community and is proud to volunteer her time at Women's Information and Referral Exchange (WIRE).
Memberships
Law Institute of Victoria
Victorian Women Lawyers
Family Law Section, Law Council of Australia