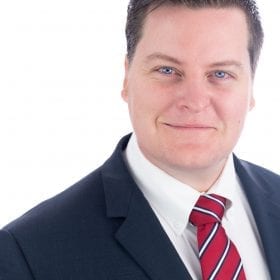 Prior to legal studies, Nathan was a Constable in the Queensland Police Service, serving in Far North Queensland. Nathan left the Police Service to commence studying Law at Bond University. He graduated in 2010 with a Bachelor of Laws with Honours and a Bachelor of Arts majoring in Criminology and International Relations.
Nathan then completed a Post-Graduate Diploma of Legal Practice at Bond University, allowing his admission to the Supreme Court of Queensland in late-2010, commencing practise in a busy boutique criminal law firm. Nathan has had experience in criminal and family law firms, and also within the Office of the Director of Public Prosecutions (Qld).
Placing his legal career on hold, Nathan commissioned in the Australian Defence Force. First, as a Maritime Warfare Officer and lawyer in the Royal Australian Navy, before he transferred into the Australian Army commencing General Service Officer training at the Royal Military College - Duntroon. Nathan was selected to undertake training overseas, and graduated from the Officer Cadet School, New Zealand in 2014, having trained for a year in the austere environment of Waiouru.
Nathan commissioned as a Lieutenant and was assigned into the Royal Australian Infantry Corps, undertaking roles as a Rifle and Specialist Platoon Commander within the Second Battalion, the Royal Australian Regiment (2 RAR). Nathan was later selected to be a Military Instructor, graduating three intakes of Recruits into Full time and Reserve service. Upon promotion to Captain, Nathan transferred to the Australian Army Legal Corps where he served until his honourable discharge from the Australian Defence Force.
Whilst maintaining a busy military career, Nathan undertook private study completing the Queensland Bar Exams in 2017. He accepted a place in the Queensland Bar Association Bar Practice course, completing this course in 2018. Nathan is currently completing a Master of Business Administration.
With a plethora of life experience already behind him, Nathan is a pragmatic and efficient junior barrister.