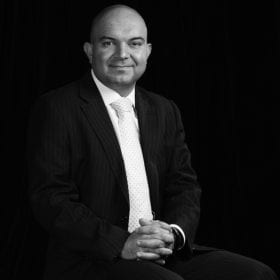 Possessing a wealth of knowledge and experience across a broad range of practice areas, Navid brings 18 years of litigation experience when advising and advocating for clients.
Navid's core areas of practice include Commercial Law, Corporations Law, Building and Construction Law, and Private International Law. His practice extends to the banking, finance, property, engineering, information technology, intellectual property, telecommunications, energy, oil, gas, mining, shipping, maritime and fast-moving consumer goods sectors. Navid also possesses particular expertise in international law and in matters where cross-jurisdictional issues arise. Such expertise extends to representing clients in international commercial arbitrations and mediations.
Navid has been admitted as a Barrister in Australia and New Zealand, as a Registered Foreign Lawyer of the Singapore International Commercial Court and as a Solicitor of the Senior Courts of England and Wales. The diverse range of clients for whom he has acted include individuals and boutique companies, to some of Australia's and the world's most recognised corporations and brands, including Panasonic, Telstra, Vodafone, Optus, Burkert, KNet Technology and Blackmores.
Prior to being called to the Bar, Navid was a Partner of a law firm and General Counsel at one of Australia's leading beverage companies. The depth and breadth of his experience in legal practice gained through successfully representing or supervising more than 4,000 legal matters has served to bolster his legal and commercial acumen, as well as his client skills. His extensive experience in litigation, compliance, corporate governance and risk has allowed him to take a more balanced approach to the resolution of his clients' disputes. In this way, Navid is highly skilled in identifying and allocating risk and seeking effective solutions, and he uses this to his clients' advantage when advising or representing them in courts and alternative dispute resolution forums.
He is commended for his technical knowledge, ability to think laterally and commercially, as well as his highly-developed negotiation and research skills. He also possesses a strong ability to quickly navigate through vast amounts of information and identify novel ideas to resolve complex legal issues.
Navid's qualifications include degrees in Law, Economics, Banking and Finance, a Master of Laws and he is currently in the final stages of completing his Doctorate. He is also an accredited mediator pursuant to the Australian National Mediator Accreditation System (NMAS) and a lecturer and tutor for the University of Technology Sydney, teaching civil practice, corporate law and evidence.
Navid is available to represent clients in legal matters, including in arbitrations and mediations, in all Australian jurisdictions, Singapore, New Zealand, England, British Overseas Territories and upon request, may consider matters in other countries.
Personal Website:  www.navidsedaghati.com.au