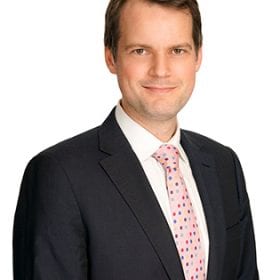 Nicholas is a specialist in tort litigation, inquests and inquiries, including having acted for and advised clients in respect of the Special Commission of Inquiry into matters relating to the police investigation of certain abuse allegations.
Nicholas' tort litigation experience has been honed by having regularly defended NSW Police Force against claims by individuals who allege that they have been falsely imprisoned, assaulted, maliciously prosecuted or defamed in their dealings with Police officers.
Nicholas also has broad commercial litigation experience acting in both State and Federal jurisdictions on instruction from publicly listed corporations in general commercial, discrimination, and intellectual property litigation.
Nicholas is a member of the Medico-Legal Society of NSW, and appears in tribunals, courts and before professional disciplinary committees for his professional clients. Clients welcome his thorough, pragmatic, analytical and solutions-oriented approach which stems from his background working for Australia's largest Medical Defence Organisation as well as for a major Insurer.
Legal Expertise
intentional torts spanning false imprisonment, malicious prosecution, assault / battery, misfeasance in public office, trespass to land and goods, and defamation
medical negligence and health practitioner regulation
inquests and public inquiries