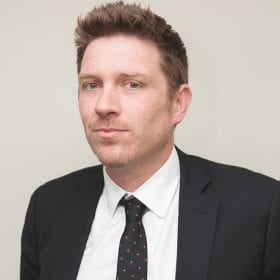 Principal, Nick Dore is a widely recognised and well respected member of the legal community. His name is synonymous with success. Nick achieves seemingly impossible results in many high profile and high stakes legal matters.
Nick is a Queensland Law Society Accredited Specialist, having been awarded the Highest Achiever Award in 2010. He is currently a member of the Accredited Specialist selection committee. In 2017 Nick was voted by his peers with the Highest Achievement possible in the Doyles Guide as one of only 5 Preeminent lawyers in the Doyle's Guide. In the same year he was also voted as one Australia's Leading Criminal Lawyers in the same guide. He was only 1 of 6 from Queensland included in the National list.
Nick has always prided himself on being contactable and approachable. He ensures that complex legal problems are explained in easy to understand terms. Nick is relaxed and builds an immediate relationship with clients, and their families, and helps put their minds at ease. Nick's lack of ego ensures that his clients' interests are always protected over and above his own. His down to earth manner, and incredibly persuasive advocacy skills are widely recognised and respected by Judges and Magistrates.
Being the Principal of the firm, Nick has made it his mission to ensure that his clients obtain the best results possible by employing and surrounding himself with the best Criminal Lawyers in the State. Anyone that has met Nick appreciates that he has dedicated his life to creating a legal practice that stands above and beyond the rest.