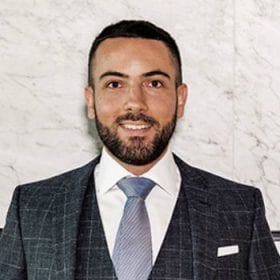 Nick is the principal of Hanna Legal and has a wealth of experience in a wide range of criminal, administrative, regulatory and select civil litigation. He represents individual and corporate clients and regularly appears in high profile cases.
Nick has vast experience in criminal law and has successfully defended clients facing charges across the full spectrum of offences. He has never lost a murder trial, including in a recent highly publicised case where his client was acquitted and the prosecution was ordered to pay her legal costs.
Nick also specialises in Apprehended Domestic Violence Order applications, parole hearings, NSW Crime Commission proceedings and coronial inquests, appearing for defendants, complainants, witnesses and other interested parties.
Nick has appeared in various high profile civil matters, including civil claims brought against the NSW Police Force as well as successful applications for injunctive relief brought in the Supreme Court on behalf of Uber.
Nick has unique experience in complicated RMS matters, including being the instructing solicitor in the legal team which successfully represented all of the Uber partner-drivers prosecuted by the RMS prior to the introduction of ride-sharing regulations in December 2015. In addition, Nick represented the Uber partner-drivers whose vehicle registrations were suspended and he successfully negotiated with the RMS for all of the suspensions to be lifted.
Nick has developed a reputation for his exceptional work ethic, professionalism and advanced legal strategies. In 2017 and 2018, he was listed as one of the top 6 criminal defence lawyers in all of Australia and in 2016, 2017, 2018, 2019 and 2020, he was named as one of NSW's preeminent criminal defence lawyers in the Doyles Guide. In 2018 and 2019, Nick was selected as a finalist for the Lawyers Weekly Criminal Law Partner of the Year Award. In 2020, Nick won the Best Administrative Lawyer award at the International Advisory Expert Awards. He has been described by the Daily Telegraph as one of Sydney's top criminal lawyers as well as one of Sydney's "masters of defence".