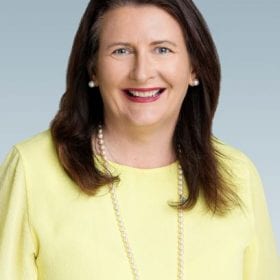 Nicola graduated from the University of Tasmania in 1992 and was admitted as a Practitioner of the Supreme Court of Tasmania and the High Court of Australia in 1993. Nicola moved to Melbourne in 1997 and lived and worked as a family lawyer there for 16 years after being admitted as a Practitioner of the Supreme Court of Victoria. For her last six years in Melbourne Nicola was a family law partner at Septimus Jones and Lee.
Nicola moved to Perth in June 2013 and worked at several prominent Perth family law firms before joining O'Sullivan Davies in July 2018.
Nicola was one of the first people in Australia to be trained to act as an Independent Children's Lawyer, and was appointed by the Legal Aid Commissions of Tasmania, Victoria and Western Australia to represent children between 1995 and 2018. Nicola also has qualified as a mediator, collaborative lawyer and recently as an arbitrator.
Nicola is Western Australia's only Executive Member of the Family Law Section of the Law Council of Australia.
Nicola is also a member of the Board of the Australian Institute of Family Law Arbitrators and Mediators (AIFLAM) and sits as a Council Member of the Family Law Practitioners Association of Western Australia (FLPA) and on FLPA's Law Reform sub-committee. Nicola also sits on the Law Society of Western Australia's Ethics sub-committee.
Away from the law Nicola is committed to helping others. She served as the Chairman of the East Malvern Committee of the Victorian Lighthouse Foundation for several years and in 2011 was made Citizen of the Year by the City of Stonington for her services to youth. This year she will ride again in The Ride to Conquer Cancer.
Nicola otherwise enjoys spending time with friends, good food and wine, travel and horseracing.