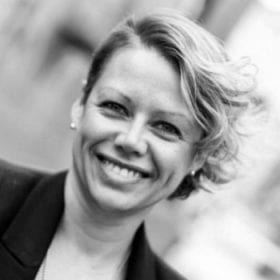 Our Principal Director Nicole Evans develops long standing relationships with her clients and has particular expertise in criminal and family law cases involving allegations of indecent/sexual assault/domestic violence and same-sex parenting matters.
In the Doyle's Guide Nicole Evans is rated by her peers as a 'Recommended' NSW Estate Litigation Lawyer.  Nicole is  also the author of Lesbians & The Law: A Guidebook for Australian Families.
Nicole is passionate about the law. She loves writing and is the legal writer for Lesbian Parenting Australia and has been published in The Huffington Post Australia. Nicole is also an avid cook and appeared on Season One of Come Dine with Me Australia and Season One of Masterchef Australia.
Kinderling Radio interviewed Nicole to discuss the legal rights for lesbian couples using donor sperm to start a family, you can listen to that interview here.  Nicole was also recently interviewed by Sperm Donors Australia on the current case before the High Court on donor rights which you can listen to here.