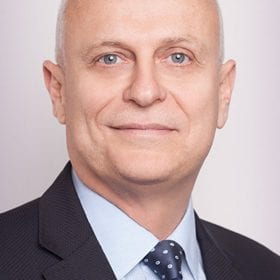 Nigel has travelled far along the path to recognition as one of New South Wales leading family lawyers and collaborative family law practitioners. He has special focus on developing negotiated outcomes and delivering sustainable results for Australian and overseas families and couples.
Nigel's practice has focused on larger and complex privately funded property and children's applications before the Family Court of Australia, including matters involving complex structures and international family law practice.
First as admitted as a solicitor in New South Wales in 1990 (and in England and Wales in 2004) Nigel has practised almost exclusively in family law for his entire career.
He is one of the few Australian family lawyers to have gained extensive experience in both Australia and England. While in the UK, Nigel trained in and practised collaborative family law, becoming probably the first Australian solicitor to use this innovative style of dispute resolution.
From 1997 to 1999 he was a Registrar and Mediator of the Family Court of Australia, before returning to private practice as a Partner of Stuart Fowler & Partners.
In 2004, Nigel practised in the United Kingdom as a child care solicitor and then as an associate with Taylor Vinters Solicitors in Cambridge, a general commercial and litigation practice of 100 partners and solicitors, in the specialist family law team.
An active participant and contributor to the legal profession Nigel has been a part-time lecturer and tutor at the University of Technology, Sydney, lecturing in the family law undergraduate program  and conducting graduate program seminars in legal practice, including negotiation techniques, mediation skills and court presentation.
In 2000, Nigel was a member of the NSW Law Society Family Law Committee and in 2002 was appointed a Fellow of the International Academy of Matrimonial Lawyers. He was named the inaugural President of the Asia Pacific Chapter of the IAFL and will take up that position again in 2019.
Nigel is a member of the International Academy of Collaborative Practice (IACP) and was previously a member of IACP's Australia and South East Asia Committee.
A pioneer and leader in Collaborative Family Law, Nigel was previously the convenor of the Central Sydney Collaborative Forum and continues to train new lawyers in interdisciplinary collaborative practice. Nigel is also a member of the Family Law Section of the Law Council of Australia and was a member of the Law Council's Collaborative Law Committee.
Nigel speaks and can take instructions in German.
Nigel has been recognised as a 'Leading Sydney Family & Divorce Lawyer' by the independently researched and peer nominated Doyles Guide for 2018, and in preceding years.
Along with Principal Cathie Blanchfield, Nigel co-founded Blanchfield Nicholls in 2007.