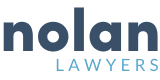 Nolan Lawyers are one of Sydney's most trusted family law firms. Our experienced team is committed to helping solve your family law matters with empathy and compassion. We place a strong emphasis on taking a collaborative approach – while confidently championing your rights – to reach the best outcome for you and your dependents in a cost effective and timely manner.
The Nolan Lawyers team is made up of seven lawyers, with 95 years combined experience. Our team includes three lawyers who are collaboratively trained (Tash Nolan, Kim Ford and Kate Frost) as well as two Accredited Family Law Specialists (Kim Ford and Kate Frost).
We strongly believe that the idea of a "bulldog lawyer fighting for you" is outdated – and just draws out the process. By striving to find the best possible outcome for all parties, before proceeding to court, we can help you to resolve your family law matters faster and with less expense.
Our team is experienced across all facets of family law including de facto, same sex relationships, and complex property and parenting matters. We are also experienced enough to know that each client has different individual circumstances and that family law matters are always emotional. We can support you with empathy, care and professionalism, offering pragmatic advice and straight answers to help you navigate this journey.
Our memberships include:
The Law Society of New South Wales
Collaborative Professionals (NSW) Inc
Family Law Section, Law Council of Australia
Australian Association of Collaborative Professionals
We offer a free 30 minute consultation to help you with advice tailored to your situation. This can give you answers to any questions specific to your situation, as well as a clear understanding of the typical timelines, processes and costs. Our goal is to help you feel safe and supported at every step of the way.
Our clients appreciate the care and compassion we are able to provide with over 70 five star Google reviews.