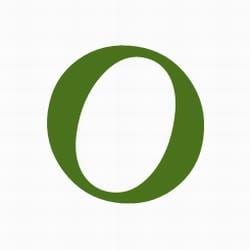 O'Brien Criminal & Civil Solicitors provide cost-effective legal advice for a range of criminal and civil matters.
Criminal Defence Lawyers
If you are charged with a criminal offence we can advise you on your case and help you obtain the best result. Our solicitors are experienced trial advocates meaning that we specialise in handling cases across a variety of courts and criminal offences.
View our range of criminal defence services here.
Civil Lawyers
Our firm can also assist in a range of civil law services. This includes representing clients who want to take legal action against police, make a defamation claim or medical negligence claim. We also represent people who are, or think they will be, prosecuted for a Fair Trading matter.
Read more about our civil law services here.
Commissions & Inquiries
If you are appearing – or want to appear- before a Commission or Inquiry, O'Brien Criminal & Civil Solicitors is your first point of contact. We will assist you to present your case in the best possible light. We can help you with expert representation at any inquisitorial body such as a Royal Commission, ICAC, the NSW Crime Commission or the Australian Intelligence Commission. Of all lawyers in Australia, there would be very few, if any who have done more Commission work than our lawyers.
More information about commissions and inquiries can be found here.
Why choose O'Brien Criminal & Civil Solicitors?
Free Initial Consultation
Your first consultation with one of our civil lawyers is free. This is your opportunity to speak to us about your case and for us to discuss with you what your options are. If you choose to proceed with our services we will provide you with a cost agreement that sets out your legal fees.
Experienced Team of Lawyers
Our criminal and civil lawyers have handled cases across NSW, and in some instances are prepared to take on cases in other States around Australia. Our team includes Accredited Specialists in Criminal Law.
"Specialist Accreditation is a structured peer to peer assessment process enabling legal practitioners to be recognised for their expertise. To be accredited specialists must pass a series of meticulous assessments on both legal knowledge and its application in practice. To retain their accreditation specialists must undertake significant additional professional development in their area of expertise each year." – Law Society of New South Wales
3. Our Trauma-Informed Approach to Legal Practice
O'Brien Criminal and Civil Solicitors utilises a trauma-informed lawyering approach when interacting with our clients. We understand that you have dealt with traumatic events and that engaging with authorities and courts is a stressful experience that might re-traumatise you. For this reason we are sensitive to your mental and emotional needs and will assist you in an appropriate manner.
Contact O'Brien Criminal & Civil Solicitors
Let O'Brien Criminal & Civil Solicitors assist you with your case today.
Contact us on (02) 9261 4281 to set up a free appointment with one of our expert lawyers in our Sydney office.