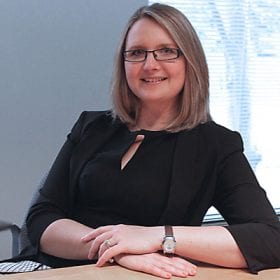 Senior Partner Olinka Ondrik has a wealth of experience to draw from, having previously worked in a criminal law firm for over a decade. She holds a Bachelor of Laws, and a Bachelor of Arts majoring in Legal Studies from La Trobe University.
Her extremely high work ethic and depth of knowledge in the industry has allowed her to assist a significant number of clients over the years. She has worked on some of the largest criminal defence cases in recent history in Melbourne, and has successfully represented an extensive number of clients over her time as a criminal lawyer during her previous employment. She has also gained the high esteem of those within the legal profession, having an excellent reputation and rapport with barristers and prosecutors.
With her dedication to her legal career, and her desire to expand her wings, Olinka branched out to open a boutique legal practice which serves to assist many other clients in their pursuit of justice.
With her hard work ethic, extensive experience, her belief in thorough preparation, her compassion for her clients, and integrity within the industry, Olinka has proven time and time again that she has what it takes to get the best possible result, and will treat the client's legal interests as if they were her own.