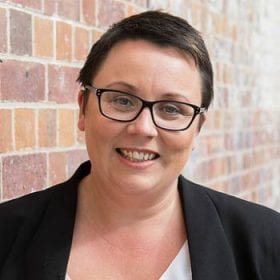 Growing up, I was always going to be a teacher. The ability to help a child develop and grow really appealed to me. When it came time to completing my university application, I included law, just because. I was accepted into the Bachelor of Law at Western Sydney University commencing in 1999. In 2001, I commenced what was initially a summer clerkship with the Attorney General's department and their telephone advice service known as "LawAccess". As part of that program, I provided information and advice, primarily on Family Law related matters, to people in rural and remote parts of New South Wales. I obtained a full time position from that clerkship and remained with LawAccess for three years. So began my love for family law.
I have worked on the Gold Coast as a Family Lawyer since being admitted to practice in 2004. Whilst I enjoy all facets of Family Law, I am particularly interested in parenting and child related matters. In some respects, I liken my role to something similar to having been a teacher. Helping parents navigate through a process that can be stressful and all consuming, and to give them the information that will, hopefully, help them to make informed, practical and child-focused decisions.  Having two children has also helped me in the way that I practise. Since becoming a parent myself, I have a better appreciation of the needs of children, the need to consider their routine and age appropriate arrangements.
I have been able to gain experience in all aspects of parenting proceedings, ranging from the parents who need help documenting their agreements, to the cases involving serious domestic violence and sexual, drug and alcohol abuse, to the recovery and location of children (including overseas location). All parenting matters need to be approached in a way which is tailored to the circumstances of that family. My goal is ensuring that, at all times, the approach remains child-focused and practical.
While complex parenting matters are a particular focus for me, I also enjoy helping parties resolve their property and financial matters, whatever the asset pool might be comprised of: from a house and superannuation to complex corporate and trust structures. The ideal situation is for all matters arising from the breakdown of a relationship or marriage to be dealt with in unison. I would like to think that I have helped many of my clients achieve this and that I will continue to do so.
In 2016, I was thrilled to be voted by the Doyle's Guide as a 'rising star' in the Queensland family law profession, receiving a 'recommended' listing in the 2017 Gold Coast Family Law List. Since 2018 I have been recognised in the Doyle's Guide as a 'Leading' Gold Coast family and divorce lawyer, and a 'Leading' and 'Preeminent lawyer in Parenting disputes for Regional Queensland.
Legal qualifications
Solicitor, Supreme Court of Queensland

Solicitor, High Court of Australia

Solicitor, Supreme Court of New South Wales

Collaborative Law Training
Education
Bachelor of Communications (Public Relations), Western Sydney University

Bachelor of Laws, Western Sydney University

Graduate Diploma Legal Practice, College of Law
Professional organisations
Member, Queensland Law Society

Member, Family Law Practitioners Association of Queensland

Member, Law Council of Australia - Family Law Section

Member, Gold Coast District Law Association

Member, Queensland Collaborative Law

Member, Gold Coast Collaborative Law Group