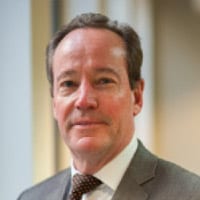 Patrick Campion has more than 30 years' experience in the areas of litigation and dispute resolution, estates & trusts, media and property law. He has been an Executive Lawyer with Clinch Long Woodbridge since joining the firm 4 years ago. Pat is recommended on Doyle's Guide 2018 list of leading NSW Wills, Estates & Succession Planning Lawyers.
Pat initially commenced his career as a Graduate Lawyer in general practice with Rundle and Co. Legal and went on to become a Partner with Vickery, Wilson and Parkhill and then Cropper Parkhill Solicitors. Patrick remained a partner with the firm for 26 years until it merged with Clinch Long Woodbridge in 2010.
Throughout his early career, Patrick gained a respected reputation in the area of media law and played a part in the industry consultation process in regards to legislative changes to media defamation laws, drawing from his experience representing one of Australia's leading media groups.
Over more recent years he has provided valuable advice and support on legal issues related to the business franchising sector, most significantly in relation to post offices.
Patrick has a Bachelor of Arts and Bachelor of Law from Sydney University and was admitted as a Solicitor in 1979. Throughout his career, he has also used his professional expertise to support the activities of a range of charities.
Pat is the honorary solicitor for;
St Vincent de Paul
Salvation Army
The Prince of Wales Hospital Foundation
Patrick is a member of the Royal Far West Children's health Scheme and the Chairman of City Tattersalls Club.