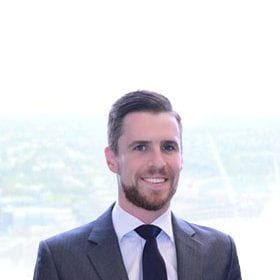 Patrick's entire career has involved acting in litigated and non-litigated liability claims, almost exclusively on behalf of insurers and defendants.  His experience includes:
Defending highly complex building and construction claims to (multi-week) trials and judgment in the Supreme Court.
Property damage claims involving utilities and the roll-out of public infrastructure projects.
Conduct of liability claims (injury and non-injury) on behalf of a major metro Local Council.
Acting for higher education sector clients in discrimination, victimisation, IP commercialisation and privacy disputes.   
Advising asset owners in relation to actual and potential claims arising from the roll-out of a major pipeline project.
Defending professional negligence claims against engineers, building designers, certifiers and allied medical practitioners.
Acting for institutions and/or their insurers in a large number of historical abuse claims.
Defence, and expeditious resolution using ADR, of personal injury claims.
Patrick is an experienced practitioner in ADR. In litigated claims, Patrick has acted in all NSW civil courts, all Federal courts (except the Family Court) and in many tribunals and interstate jurisdictions.
Patrick has lectured at a post-graduate level on professional negligence/conduct claims for allied medical practitioners.  He participates in numerous law and insurance industry bodies and associations.