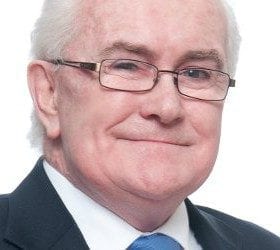 Paul became a Partner of the firm in April 2006 and was appointed a Director of the Company on 1 October 2012. Prior to that time, Paul was a Senior Litigation Partner at a previous firm in Newcastle from 1980 to 2006. Prior to coming to Newcastle, Paul spent 4 years as a Solicitor after leaving University with a Sydney law firm.
Paul specialises in Insurance Claims, Dust Diseases Litigation, Estate Litigation, Medical Negligence Matters, Superannuation Disputes, Employment Law, Public Liability and Motor Accident Claims.
Paul is acting in NSW Supreme and District Courts, and the NSW Dust Diseases Tribunal in matters where damages claimed involve millions of dollars. 

Paul has also been successful in acting for corporate clients who seek to secure indemnity from long forgotten insurers. Paul acted for one such corporation in the Court of Appeal decision of Commonwealth Steel Company Ltd v. Certain Underwriters at Lloyds [2010] NSWCA 31 and was successful in establishing entitlement to indemnity. Paul has acted in dust disease litigation in NSW for over 30 years, as well as in cases in Western Australia, South Australia, Queensland and Victoria.