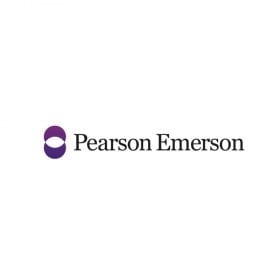 Pearson Emerson Family Lawyers is a family law firm specialising in all financial matters dealing with marriage or other relationship breakdowns including de facto and same sex relationships, and issues relating to children. We also advise on and prepare prenuptial and financial agreements. Our lawyers will use their experience, commitment, understanding and communication skills to help you achieve your objectives.
We are based in Sydney, Australia but have assisted clients whose relationships and financial affairs transcend national boundaries, many with complex financial affairs.
Two of our partners are Fellows of the International Academy of Family Lawyers (formerly International Academy of Matrimonial Lawyers). Our international connections allow us to help you.
Our aim is to help you resolve issues resulting from relationships quickly, and cost effectively. We work with you to reach your objectives.
Pearson Emerson has consistently been recognised as a First Tier family law firm in New South Wales and Australia. We have 11 lawyers accredited as family law specialists by the Law Society of New South Wales at our firm. Their expertise enables us to focus on what we do best: resolve complex family law matters.
A number of our partners have been recognised in the 2020 Doyle's Guide to the Australian legal profession. Susan Pearson and Sheridan Emerson have been listed as "Pre-eminent" Sydney family law practitioners. Susan Pearson and Sheridan Emerson have also been recognised as "Leading" and "Pre-eminent" practitioners Australia-wide and as "Leading" practitioners for High Value and Complex Property Matters within New South Wales.
Josie Blight was recommended on the list of Leading Family Lawyers (High Value and Complex Property Matters), Leading Parenting and Children's Matters Lawyers in New South Wales and as a Leading Sydney Family and Divorce Lawyer. Cynthia Bluett has been recognised as a "Recommended" family lawyer for parenting and children's matters.
We have expertise at every level of experience and two of our lawyers, Heidi Menkes and Louise Carter, were recognised as "Rising Stars" in the 2020 Doyle's List.