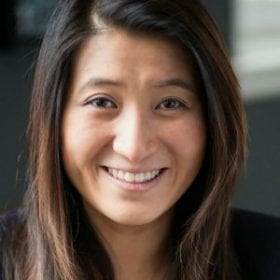 Peggy is a corporate partner at Deutsch Miller with over 10 years' experience in private equity, venture capital and M&A. Before joining Deutsch Miller in 2017, Peggy had a fantastic career at King & Wood Mallesons, Gilbert + Tobin and Ashurst where she acted on some of the highest profile transactions in Australia.
With the promise of an opportunity to make her own destiny, she took a leap of faith with Deutsch Miller. Whilst there have been highs and lows, she still believes in the power of bringing top tier legal experience to an agile boutique firm model.
Peggy's key strengths as a corporate lawyer include her ability to:
- deliver user friendly legal product;
- keep legal concepts simple;
- play different roles at the negotiation table – the lawyer's job is to remove obstacles not be an obstacle;
- understand the client's business, product and strategy (not just legal issues).
When it comes to legal services, her philosophy is:
- tell people the important things first;
- make a judgement call (who wants a fence sitter?); and
- listen - after all, it's the client's business and money, not the lawyers'.
Peggy's major areas of specialisation are M&A (public and private), private equity and venture capital. She has experience in a wide range of sectors including: healthcare, technology, aged care, fintech, logistics, energy and transport.
Her clients include PE sponsors, corporates, venture capital arms of corporates, growth stage companies, entrepreneurs, listed companies, sovereign wealth funds and SOEs.
Outside of the office, Peggy loves all things property design and travelling (pre-child: to places like Tanzania, Lisbon, Istanbul. Post-child: to the Gold Coast, Hobart …).