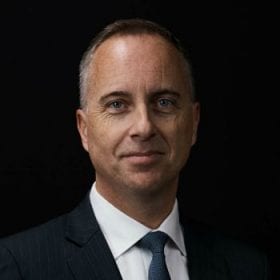 QUALIFICATIONS
B.A.; LL.B (Monash)
Admitted to Practice (1991)
Associate at Kenna Croxford & Co (1995-2003)
Partner at Kenna Croxford & Co (2003-2004)
Director at Tony Hargreaves & Partners (2004-)
AREAS OF PRACTICE
Criminal Law
Property Offences

Assault & Violence including Homicide

Sex Offences

Drug Offences

Traffic Offences including Culpable Driving & Dangerous Driving Causing Death

Bail Applications
Administrative Law
Litigation and Dispute Resolution
Appeals and Judicial Review
Professional Misconduct and Disciplinary Hearings
Regulatory Proceedings
Coronial Inquests
Asset Confiscation  
Occupational Health and Safety Prosecutions
ASIC, IBAC, ACIC and Ombudsman Investigations, Examinations and Prosecutions
Torts including Personal Injury and Defamation
EXPERIENCE
Peter has over 30 years' experience as a criminal defence lawyer acting for clients in complex criminal trials and quasi-criminal proceedings. His practice covers a broad range of offending and professional misconduct including crimes against the person, high value fraud, white collar crime and corruption prosecutions.
In addition to court work and the preparation of cases for trial, Peter acts for individuals and corporations at the early stages of investigation and arrest when sound legal and strategic advice is critical. He has advised companies, directors and officers the subject of regulatory investigations as well as corporate victims of cybercrime and fraud committed by employees.
Peter's clients include a diverse range of professionals facing misconduct allegations including lawyers, doctors, allied health professionals, accountants, directors, teachers, religious institutions and clergy. He has expertise in police law having represented members of Victoria Police in criminal and disciplinary matters for over 30 years on behalf of The Police Association Victoria.
Peter also has an active practice in litigation and dispute resolution for private corporate clients and family groups. He has represented parties in Royal Commissions into the Australian Wheat Board, Metropolitan Ambulance Service, 2009 Victorian Bushfires and Institutional Responses to Child Sexual Abuse.
Peter is recognised as a leading Victorian criminal defence lawyer in the 2021 Edition of Doyle's Guide which publishes an annual list of Australia's leading solicitors and barristers. He is also listed in the 2021 Doyle's Guide as a recommended Australian lawyer in the areas of white-collar crime, corporate crime and regulatory investigations and as a leading Victorian traffic and DUI lawyer.
PROFESSIONAL MEMBERSHIPS
Peter is a Member of the Law Institute of Victoria Criminal Law and Litigation Sections.