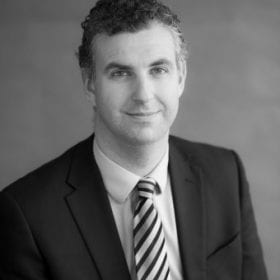 Peter Doughman was admitted as a solicitor of the Supreme Court of New South Wales in 2008. Peter is a graduate of Western Sydney University, with degrees in Law (LLB) and Music (B. Mus).
Following his admission as a solicitor, Peter has practiced exclusively in the areas of industrial and employment law, with prior experience in a small boutique firm and a well-respected mid-tier firm, both located in the Sydney CBD.
Peter has represented both employee and employer clients in a variety of matters including employment disputes, underpayment claims, consumer protection claims, work health and safety (WH&S) matters, and discrimination claims. Peter has represented clients in a range of litigious matters in various industrial courts and tribunals within New South Wales, as well as matters in the Federal Court, the Federal Circuit Court and the Fair Work Commission.

Peter provides practical, targeted and cost-conscious employment law advice to a wide range of employers and businesses, varying from sole traders, Not-For-Profits and associations, to companies of all sizes. Peter regularly drafts employment contracts and policies, provides advices on award and other employer obligations, and assists with the resolution of employment disputes.
Peter has a particular interest in and passion for pro-bono programs and community goodwill initiatives, and has participated in a wide range of pro-bono programs including 'MOSAIC' (Migrant Outreach Service, Advice, Information and Community Education) and the Fair Work Commission's 'Duty Solicitor' scheme.