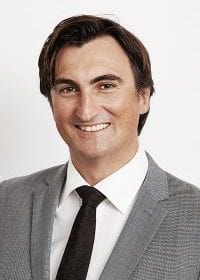 Peter is the Principal Lawyer and founder of O'Brien Criminal and Civil Solicitors. Peter is an Accredited Specialist in Criminal Law meaning that he is recognised for his expertise in the area.  It should be noted that Peter's experience extends far beyond just criminal law having extensive experience across civil matters as well as representing clients in Commissions and Inquiries.
Some of his key experiences prior to establishing the firm include:
Co-founding the UTS Community Law and Legal Research Centre (1996);
Working as a solicitor for the Children's Legal Service of NSW;
Working for the Katherine Regional Aboriginal Legal Aid Service in the Northern Territory (2001-2005);
Receiving an Award for Outstanding Representation of Children and Young People from the National Children's and Youth Law Centre (2002);
Working in a senior role at the NSW Legal Aid Commission (2006-2008); and
Lecturing within the Law Faculty at the University of Technology Sydney (2006-2013)
Since establishing O'Brien Criminal and Civil Solicitors Peter has:
Worked on complex criminal matters and appeared in courts at all levels;
Represented clients appearing in Coronial Inquests;
Represented clients in defamation proceedings;
Represented clients who have been granted Legal Aid;
Acted for clients on a pro bono basis;
Represented clients in all major Royal Commissions in the past decade;
Represented Dylan Voller in the Northern Territory Royal Commission, and subsequently being interviewed by Channel Nine's 60 Minuts program about the case;
Acting as the instructing solicitor in a false imprisonment case which created new law in Australia; and
Co-authored a leading book in the area of intentional tort litigation.
Learn more about Peter O'Brien and O'Brien Criminal & Civil Solicitors at www.obriensolicitors.com.au