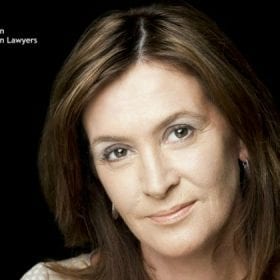 Petrine is a respected and trusted advisor to Executives, small to medium business, and employees alike. She has deep knowledge of all aspects of employment and industrial law and has wide expertise, and has an innovative and tenacious manner in dealing with complex and sensitive matters. Her lateral strategies to manage and resolve employment issues have created valuable and relevant outcomes, and a strong understanding of the needs of her clients.
Whilst Petrine prefers non-litigation solutions, her litigation experience is extensive. She regularly appears in the Federal Court and Supreme Court, as well as the Federal and State Commissions, the Federal Magistrates Court, District Court, Local Court and Human Rights Commission.
Petrine possesses a positive and creative attitude to all aspects of the law.
Petrine is a member of NSW Law Society Employment Law Committee and is a commentator on discrimination matters.
Specialties: • discrimination issues
• representations
• termination of employment and redundancy issues
• investigations
• restraint issues and confidential information
• contract negotiations and contractual issues
• victimisation, bullying and harassment issues
• drafting employment contracts and human resources policies
• performance management
• drafting contractor agreements
• director duties
• shareholder agreements
• shareholder disputes
• settlement negotiations
• legal risk management