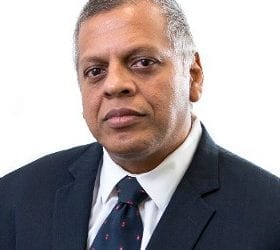 Ratna Siva commenced employment with the firm in February 2016. He has over 20 years of experience acting for Insurers including Self Insurer, primarily defending and mitigating claims involving work injuries. His experience in the area of insurance law includes proving advice and conducting litigation. Ratna has extensive experience in advising and defending claims in regard to liability issues, indemnity issues and mitigating loss and damages to Employers/Insurers. His experience expands in advising and pursuing recovery and contribution on behalf of Insurers/Employers.
Ratna has successfully acted on behalf of Employers and Insurers in complex matters providing advice and conducting litigation involving interpretation of the legislation and factual circumstances. Between 2011 and 2015 Ratna acted for the Employer, Pioneer Studios Pty Limited and successfully defended a complex liability dispute relating to injury and employment being a substantial contributing factor to the injury, which was subjected to appeal proceedings in the Court of Appeal and the High Court in 2012 and 2015/16. 
Ratna was admitted to the Supreme Court of NSW in August 1996 and to the High Court in 2012.