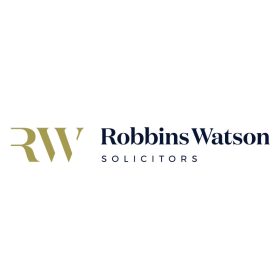 Inheritance law - estate planning - structuring, trusts and superannuation, wills, estate administration, will disputes, trust law Litigation, powers of attorney and substituted decision making for vulnerable people and claims for compensation - is one of the most challenging and risk-prone areas for families seeking to address their estate law concerns.
Our team of expert estate lawyers is led by one of a handful of inheritance law specialists in Queensland. Christine Smyth is a Queensland Law Society (QLS) Accredited Specialist in Succession Law. No other Gold Coast law firm has anyone more highly recognised by their peers in this specialist field. From the drawing of a simple will, advising as to your estate planning needs, to assisting you to resolve complex will disputes, our team of highly qualified and experienced Gold Coast estate lawyers are experts in addressing all of your inheritance law needs. Robbins Watson Solicitors are here to help, providing peace of mind through a comprehensive Inheritance Law service.
The decline and loss of a loved one is highly emotional and challenging time for families. Decisions about your estate planning requirements wills, powers of attorney and your estate are complex. Modern inheritance law creates a demanding legal environment in which you must make decisions. Duties and rights abound. Even in the closest families, uncertainties, fears, and the emotions of the moment produce a difficult environment for everyone. Robbins Watson's Inheritance Law Division have the expertise to guide and advise you.
The legal system creates a variety of circumstances where many people have rights in your estate. They range from claims in trust law to, inadequate provision, compensation under powers of attorney legislation and to claims by creditors. During the administration a beneficiary might complain as to the manner in which the estate is administered, or raise claims about disposal of assets prior to death, or raise claims as to the conduct of an attorney prior to the death. These are but some issues impacting upon the estate giving rise to will disputes.
Once the intricacies of a will dispute have been resolved, there is still the process of selling and/or transferring assets to the rightful beneficiaries, a process which in itself can be challenging. Our team of Gold Coast estate lawyers has the expertise to guide you through these complex inheritance laws.