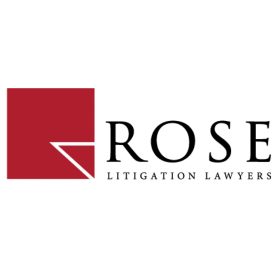 Rose Litigation Lawyers is an innovative, boutique law firm specialising in dispute resolution, commercial litigation, building and construction law, corporate insolvency and bankruptcy. We are committed to proactively resolving your dispute in the most efficient manner without having to resort to litigation where possible.
With offices in Brisbane and the Gold Coast, our litigation lawyers are seasoned legal professionals who are highly experienced in all Courts across Australia. We deliver a high level of service supporting you and your business with the utmost professionalism and strategic thinking.
Rose Litigation Lawyers specialise in all things commercial litigation and dispute resolution. Our team of litigation lawyers in Brisbane and on the Gold Coast have an unfettered commitment to achieving your best outcome, delivering exceptional service whilst having regard to all commercial aspects of your matter.