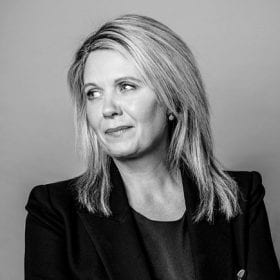 Rosemary Norgate is an Accredited Family Law Specialist in New South Wales and a founding principal of Pigdon|Norgate.
Rosemary has been recognised in the Doyles Guide as a Leading Parenting and Children's Matters Lawyers in NSW for 2018 and 2019 and in the Leading Family and Divorce lawyer for Sydney category for 2018 and 2019.
With over 20 years' experience in law, Rosemary is a practical and strategic lawyer. Her focus is on managing legally and commercially complex financial disputes and challenging parenting cases.
Rosemary understands the importance of building relationships with clients based on trust, respect and good communication.
Prior to specialising in family law, Rosemary worked in commercial dispute resolution in leading commercial law firms.
Although an experienced litigator, Rosemary is committed to achieving positive outcomes for clients through less adversarial processes including negotiation, mediation and collaborative law.