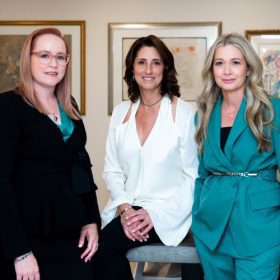 We understand that your family is at the centre of your life, so when conflict arises, or things change, it is natural for a great deal of emotion to come to the fore. With understanding and empathy, we will help you navigate your individual situation during a time you feel the most vulnerable.
We believe personal attention is just as essential as quality of service and depth of knowledge. We are committed to providing you with exceptional service tailored to meet your family's specific needs, and can assure that your individual case will be managed by your own dedicated qualified specialist lawyer - this means you will have access to the highest calibre of advice throughout your matter.
We know that the stakes are high and every decision you make and action you take will shape your future and the future of your children. This is why we make it our mission to provide the best support, legally and emotionally.
We are real people, that speak real dialogue and generate real solutions. We will work exceptionally hard to advocate for you, whilst you advocate for yourself and your children, so you can protect what matters the most.
We are widely regarded as experts that practice exclusively in family law, with specialist accreditation in family law and international qualifications and experience. Our lawyers are ranked as 'Pre-eminent' and leaders in Family Law, Sydney, by "Doyles Guide to the Australian Legal Market".