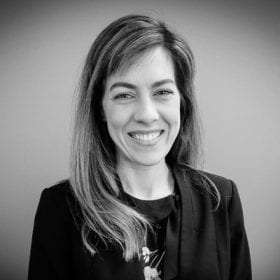 Sally McGuinness is an Accredited Family Law Specialist. Sally has been recognised as a Preeminent Family & Divorce Lawyer in the Australian Capital Territory for 2018 in the prestigious Doyle's Guide.
Prior to founding Robinson + McGuinness, Sally was a Partner of a specialist family law firm in Canberra. Sally practised in insurance litigation prior to specialising exclusively in family law. She has expertise in all aspects of family law including property settlements, parenting matters, child support, spousal maintenance, surrogacy, same sex and de facto relationships. Sally acts for parties in complex financial and parenting cases including international matters. She is also regularly involved in the drafting of binding financial agreements including prenuptial agreements.
Sally encourages negotiated outcomes where possible and has effective negotiation skills which she uses to assist clients in reaching early resolution of their matters. Sally is committed to providing clients with a warm and professional service and to enable them to make informed decisions about their options.
Sally is the past President of the Canberra Region Family Law Professionals Association; a member of the Professional Conduct Committee of the ACT Law Society; a member of the Family Law Section of the Law Council of Australia; an associate member of the NSW Law Society; and she volunteers regularly at the ACT Law Society Legal Advice Bureau and the ACT Women's Legal Centre. Sally is also an Accredited Collaborative Law Practitioner.