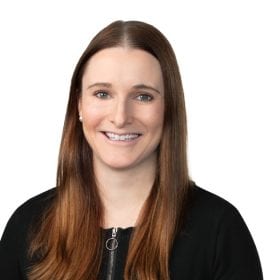 Safety incidents at work often involve a range of legal and non-legal matters, as well as human responses. Sarah partners with clients through the journey that occurs from the moment they become aware of an incident, to the resolution of the legal and non-legal aspects that follow—some of which do not conclude until years after the event. Clients look to Sarah for legal advice about work health and safety obligations, regulatory matters, legal compliance, governance arrangements, legal briefings, and training.
For nearly 15 years, Sarah has worked with a range of clients—predominantly in the resources, retail, and transport sectors—in responding to regulator investigations, preparing and defending work health and safety prosecutions, and representing clients at coronial inquests. During this time, Sarah has gained a valuable working knowledge of various aspects of client operations that provides a practical, realistic aspect to her legal advice—from the intricate knowledge of how her clients operations work, to how her clients distinguish themselves in their market.
Sarah dedicates herself solely to work health and safety law. She has a depth of knowledge regarding this area that comes from only working on these matters, every day, for her entire career. This provides Sarah with a unique knowledge of the various challenges that can arise, as well as the experience of solving those problems in the context of legal and non-legal issues following a safety incident, in litigation phases or in reaching non-litigious outcomes.
Sarah recognises that no two incidents or two clients are alike. She harnesses these differences to deliver favourable outcomes for her clients, based on what they consider to be the most desirable result.
Sarah enjoys her practice at Seyfarth—one of the few firms that has a dedicated health and safety team that works with leading employers on cases that change the law. She considers herself extremely fortunate to work with the calibre of Seyfarth professionals who work in a raft of health and safety matters on a daily basis.