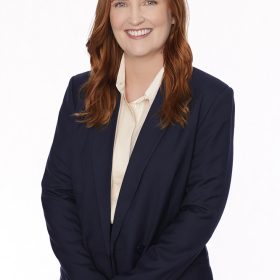 Sarah Singh is a Townsville-based compensation lawyer who provided expert advice for injured people in Far North Queensland for her entire career. She also currently serves as President of the Townsville District Law Association.
Sarah completed dual degrees in law and commerce at James Cook University, focusing on regional development and economics. She commenced her legal career in Townsville and Far North Queensland in 2012 after being admitted as a solicitor, specialising in litigation law.
As Practice Leader for Splatt Lawyers NQ, Sarah thrives on supporting North Queensland residents with personal injury legal insights from our Cairns and Townsville locations. She currently provides legal representation in matters concerning traffic accidents, workplace accidents, public liability law and superannuation insurance claims.
"My goal is to remove stress from the claim experience so my clients have a smooth path to justice. As an experienced litigation lawyer, I find fulfilment in helping local people understand their legal rights while navigating the typically complex QLD justice system."
"I am committed to taking the time to understand your circumstances. I'll be there for you during this trying time, doing everything I can to help you access fair compensation."
Sarah actively participates in several women's and legal organisations at the local and state levels. "I strongly desire to work with the local community and volunteer at the North Queensland Women's Legal Service and Townsville Hospital Foundation."
"Wherever you live in Far North Queensland, I am a phone away from helping you know your rights. Contact me now to discuss how I can assist."