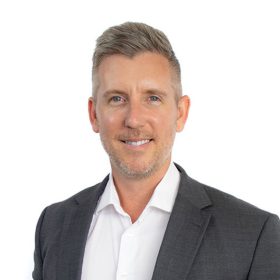 Sean specialises in estate disputes, estate administration and estate planning, with a particular emphasis on contested wills. In line with his Succession Law focus, he has completed a Master of Laws, with a specialisation in Wills and Estates. Sean is a full member of the Society of Trust and Estate Practitioners (STEP), which means he is internationally recognised as an expert in his field, with proven qualifications and experience.
Sean has acted in a wide range of contested succession law matters including:
family provision applications (disappointed beneficiary claims)
challenges to the validity of wills (testamentary capacity; undue influence; knowledge and approval; fraud; forgery)
informal wills (handwritten wills; suicide note wills; unsigned and unwitnessed wills)
superannuation and life insurance claims
appointment and removal of executors and trustees
He also regularly represents clients with respect to disputes involving trusts, powers of attorney, guardianship, equitable claims, contracts and property.
Having practised extensively in Queensland and New South Wales, Sean is one of the few Queensland solicitors with substantial cross-jurisdictional succession law experience. As a result, he is highly sought after in estate matters involving people and/or assets on different sides of the border.
In addition to his succession law focus, Sean has previously practised in large Brisbane CBD law firms, in a range of areas, including conveyancing and property law, commercial litigation, insurance litigation, and family law.
Outside of the law, Sean has a keen interest in business. He is on the Board of Directors of the Bendigo Community Bank at Tugun and a member of the Bank's Finance, Risk and Audit Committee. He is also a keen surfer and regular golfer.
Sean knows what his clients need from their lawyer in difficult and challenging times. He understands what it takes for families to create their wealth and their natural desire to protect what has taken a lifetime to build and preserve.
With a strong client focus, Sean will work collaboratively with you to foster outcomes best suited to your needs.