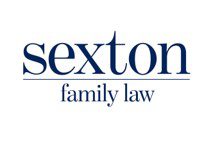 Sexton Family Law is a boutique law firm practicing exclusively in family law, situated on the Lower North Shore of Sydney. The firm has a long history in the area and is well regarded within the field of family law. We are able to assist with all aspects of your family law matter, whether it relates to parenting, child support, property disputes or protection of assets. We are able to guide you every step of the way, from the commencement of negotiations and if necessary, to the conclusion of litigation.
We will provide you with honest, plainly spoken legal advice about your family law matter. We partner with you and walk alongside you whilst navigating the complex and foreign world of family law.
For over two decades, Sexton Family Law has built a reputation based purely on word of mouth referrals and personal recommendations. The firm operates in a discrete manner which is appreciated by clients.
The firm was founded in 1994 by Robyn Sexton, who was later appointed as a Federal Magistrate of the Federal Magistrates Court (as it then was) in 2004. The Principal of the firm, Jacqueline Dawson, has over 25 years of experience in family law, having worked in the firm since 1995 and is a well-respected family law practitioner. In early 2015, the firm changed its name from Robyn Sexton & Associates to Sexton Family Law.