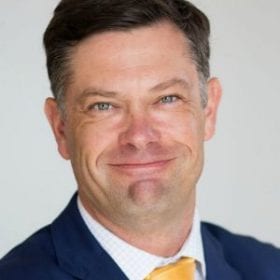 Shane has over 18 years' experience in dispute resolution and corporate/commercial litigation, with particular expertise in regulatory disputes.
Shane's key strength is his ability to devise a litigation and/or settlement strategy that focuses on his client's key commercial objectives, and financial circumstances.
Shane also has access to a diverse network of barristers, experts, and industry representatives. This enables him to deploy the most capable, responsive and accessible team possible based on the client's circumstances.
Shane and his team at Deutsch Miller are committed to providing his clients with bespoke and cost-effective strategies for resolving their disputes - with proven results.
Prior to joining the Deutsch Miller partnership in 2013, Shane worked for top-tier litigation firms, including Bell Gully (NZ), Herbert Smith LLP (London), Atanaskovic Hartnell. Shane also worked for the Treasury Solicitor for England & Wales in a specialised public law practice.
Shane regularly advises on complex claims in contract, equity, corporate disputes, financial services regulation, and public and administrative law (including judicial review and statutory appeals). He acts for a diverse range of clients, including domestic and offshore banks, public and private companies, SMEs, and private individuals. Shane is also frequently entrusted with quality referrals from top-tier law firms in circumstances where they are conflicted and unable to act.
Overall, Shane's ambition and goal is to ensure that Deutsch Miller continues to build on its reputation as one of Australia's leading boutique law firms. And while helping run a thriving law practice can be hard work, Shane has an uncanny ability to find time to attend various sporting events around Australia and the world. He is also coming to terms with the fact that his two children have Australian accents (and who they might eventually support in the Bledisloe Cup...)