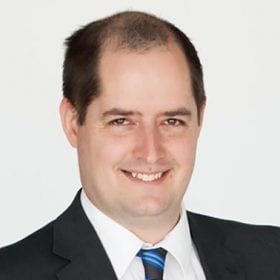 I'm a solicitor admitted in the Supreme Court and the High Court of Australia with a double degree in Law and Economics. I'm a member of the Law Society and I'm an Accredited Specialist in Personal Injury Law.
I joined Law Partners in 2004 and I'm a Principal of the firm. I supervise a team of lawyers who work closely with me on medium to large claims.
My day starts early due to the demands of my practice. My daily calendar is almost always filled with new client meetings, settlement conferences and court appearances. I also spend a lot of time every day speaking to my clients – I make myself as accessible as I can to answer questions or enquiries about my clients' cases.
I'm very proud to be part of a firm with a fantastic reputation – both as an exceptional legal practice and also as a firm that supports volunteering in the community and providing free assistance to people in need of legal advice and direction.
My role has many interesting facets. I most enjoy engaging in strategic dialogue with my clients on how best to pursue and maximise the value of their claims. I also enjoy supervising a team of experienced lawyers with diverse backgrounds who excel in delivering legal services to our clients.
I take great pride in running my cases efficiently and achieving outstanding results for my clients.