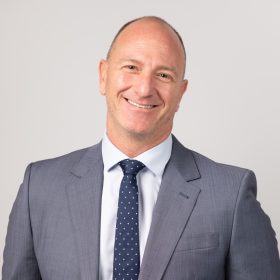 Shaun graduated from Bond University with a Bachelor of Laws in 2003. After graduation, Shaun then completed his training with a well-respected Gold Coast law firm.
In 2004, he travelled overseas to London where he was employed by the Murdoch owned British Sky Broadcasting Limited where he worked in house on significant disputes and transactions. Shaun then worked for Central London law firms in the areas of commercial litigation and commercial regulatory disputes.
Upon returning to Australia, Shaun commenced work with a specialist litigation practice in a top Gold Coast law firm in 2006 and was later promoted to Partner of that law firm. Shaun has a significant amount of experience in litigation, dispute resolution, insolvency and bankruptcy having worked exclusively as a litigator for more than eighteen years.
Shaun is a Queensland Law Society Accredited Specialist in Commercial Litigation.
Shaun commenced Rose Litigation Lawyers in early 2013 with a view to providing premium specialist legal services at boutique rates. Shaun is always committed to achieving the best outcome for his clients and providing the best service that he can provide.
A long-term resident of the Gold Coast having completed all of his schooling and University here. He is heavily involved in the Gold Coast community and regularly speaks to students at Bond University who are considering a career in law.
Recent matter involvement
Acting for ASX 100 construction company in advising on various development site issues and disputed matters.
Acting for various government bodies and departments in relation to complex disputes and litigation.
Acting for large national construction company regarding various contractual disputes.
Acting for shareholder in shareholder dispute of private company with company valuation of $100 million.
Acted for Director of a large building and construction company with a multi-million dollar turnover, and considerable structuring and insolvency issues. Advised on restructuring and considerable proceedings against director as a result of the corporate collapse;
Acted for Plaintiffs in large Supreme Court matter for professional negligence against a financial adviser and dealer group for approximately $8 million in damages;
Acted for shareholder and company shareholder disputes involving a manufacturing company with multi-million dollar turnover in achieving successful outcome for client;
Acted for Director of a large and well known clothing manufacturing company regarding personal liability issues and considerable proceedings against director as a result of the corporate collapse and achieving settlement of all claims;
Acted for liquidator in pursuing a large voidable transaction claim and achieved favourable result for the full amount of the claim.
Qualifications and Memberships
Bachelor of Laws;
Solicitor of the Supreme Court of Queensland;
Solicitor of the High Court of Australia;
Member of the Queensland Law Society;
Member of the Australian Institute of Company Directors;
Harvard Business School – Leading Professional Services Firms, Business Administration and Management;
Queensland Law Society Accredited Specialist – Commercial Litigation; and
Australian Young Entrepreneur of the Year – Legal category – 2019