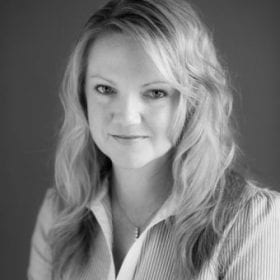 Simone is a leading dispute resolution practitioner.
Simone's experience extends to acting for a myriad of private clients in all state and federal jurisdictions in a wide range of matters, including intellectual property, negligence, contractual and consumer law disputes, and claims for damages.
Simone's experience also extends to building and construction matters, in both the advisory and dispute/litigation stages predominantly in the Supreme Court. She regularly advises clients in relation to the Building and Construction Industry for Security of Payment Act 1999 (NSW) and has prepared many Adjudication Applications and Responses under this Act, and deals with associated Supreme Court appeals.

Simone has a strong record of successfully working with clients to achieve their desired outcomes by combining legal experience with commercial acumen and expertise to ensure achievement of time, cost and quality objectives.
Simone has over 20 years experience in environmental, planning and local government law. Simone personally appears in Class 1 related matters (including s34 site conferences) in the Land and Environment Court. Simone regularly appears in the NSW Land and Environment Court and has a thorough knowledge of all classes of matters heard in the Court. She has run many defended hearings and won many prosecutions for Councils.
Simone also advises a large number of Councils in all areas relating to meeting procedure, code of conduct complaints, compliance and governance requirements and is regularly called upon by senior Council staff to work through these types of issues. Simone frequently advises Councils in relation to privacy, FOI, GIPA, HIPPA and Ombudsman issues.
Her experience extends to all types of litigation in many jurisdictions including District, Supreme, Court of Appeal and the Federal Court.
Simone is a member of the NSW Environment Planning Law Association (Inc) (EPLA).