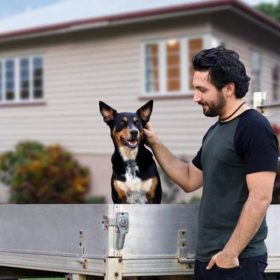 Splatt Lawyers have opened their Sunshine Coast visiting law firm at Kon-Tiki Business Centre Tower 2, Level 1 Suite/101, 55 Plaza Parade, Maroochydore. Our experienced personal injury lawyers offer informed legal advice insights to people living in the greater Sunshine Coast region. Our local legal team are led by Kerry Splatt, a Queensland Accredited Specialist in Personal Injury Law. For nearly 30 years, our litigation lawyers have helped everyday Queenslanders with legal advice for compensation law matters. If you or someone you know has been damaged psychologically or physically by an accident that was another party's total or partial fault, we can help. Splatt Lawyers advise in professional negligence, insurance claims and compensation for injuries related to car and road accidents, work accidents, and accidents in a public place.
Splatt Lawyers on the Sunshine Coast understand that people who have been physically or mentally impacted by an incident that was not their fault may be struggling financially. For this reason, all our valued clients receive 100% No Win, No Fee legal funding. There are no upfront or ongoing legal costs. Pay our fees when you win, and no fees if you lose. Contact our experienced local lawyers now to understand how we might help you or your loved ones.
We regularly support clients from the Glass House Mountains to Gympie, Noosa and Caloundra. Regardless of where you live, our friendly and experienced team are just one phone call away!  Splatt Lawyers assists anyone in Queensland who requires expert legal advice for personal injuries and compensation law.