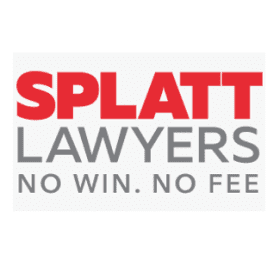 Splatt Lawyers are trusted Queensland compensation lawyers, led by Kerry Splatt, a QLS Accredited Specialist Personal Injury Lawyer. Our experienced and dedicated solicitors strive to provide reliable legal services to clients in Brisbane, Gold Coast, Sunshine Coast and beyond. We have helped Queenslanders injured in car accidents for nearly three decades with effective legal advice and representation.
At Splatt Lawyers, we understand the complexities of work injuries and their impact on your life. That's why we are here to guide you through the process of seeking workers' compensation with a QLD WorkCover claim.
It can be challenging to navigate insurance claims, but with our skilled legal team on your side, you will have peace of knowing we relentlessly pursue your entitlements. Our insurance litigation lawyers have expertise in TPD claims and other insurance claims, with a 99% success rate for successful lump sum payouts.
Queenslanders love our 100% no win no fee legal funding. This means we cover all your legal fees and disbursement costs until we win your case. If you lose, you pay nothing. Contact Splatt Lawyers today for a free case assessment, and let us help you on the path to justice.