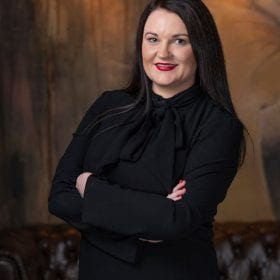 Stacey has undergraduate degrees in Law and Arts (majoring in politics) and graduated from Notre Dame University in 2010.
She initially commenced employment as a law clerk at Carr & Co in August 2009 and following the successful completion of her studies as a graduate clerk, was admitted to the Supreme Court of Western Australia in July 2011.
Stacey is a member and the current Secretary of the Family Law Practitioners' Association of WA. She is also a member of the Law Society of Western Australia.
Stacey practices in all areas of family law. However, she has a particular interest in complex financial matters involving multiple corporate and trust structures and/or accounting and taxation issues. She has instructed Senior Counsel and appeared as Junior Counsel in a number of trials in the Family Court of Western Australia. She has also instructed Senior Counsel and/or appeared as Junior Counsel in successful appeals to the Full Court of the Family Court of Australia and the High Court of Australia.
Stacey was awarded the Family Law Practitioners' Association's Young Family Lawyer of the Year Award in 2016.