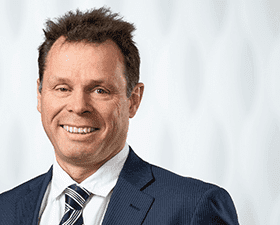 Stuart is a prominent and highly regarded specialist planning, environment and local government lawyer, with 25 years' post admission experience. During his career, Stuart has worked as a prosecutor for the Environment Protection Authority of NSW and as a senior associate in one of Australia's leading law firms.
Stuart is a highly skilled and determined solicitor advocate, who regularly appears for state government, local government and developer clients in the Land and Environment Court. Stuart has an enviable success rate of achieving his client's aims.
In addition, Stuart has extensive experience advising clients in relation to the Environmental Planning and Assessment Act 1979 including advising on significant land release, rezoning and infrastructure matters for state government, local government and developers clients.
Stuart has specialist expertise in relation to pollution and contamination law issues drawing on his previous experience as a prosecutor for the Environment Protection Authority of NSW.
Stuart also provides advice on compulsory acquisition matters under the Land Acquisition (Just Terms Compensation) Act 1991 and to local government on issues arising under the Local Government Act, particularly in relation to public private partnerships, governance, probity and tendering.
Stuart was admitted to practice in the Supreme Court of NSW in 1994 and the High Court of Australia in 1997.
In 2010 Stuart was recognised as an Accredited Specialist in Local Government & Planning Law as regulated by the Law Society of NSW's specialist accreditation board and regularly features on both Doyles' Planning & Development and Environment & Climate Change Lists of recommended lawyers.