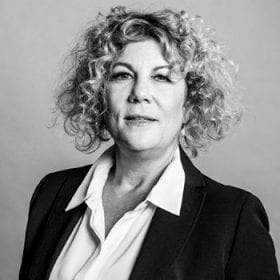 Suzanne Pigdon is an Accredited Family Law specialist who has devoted her 30 years legal experience to family law. After previous successful partnerships, she founded Pigdon | Norgate with Rosemary Norgate in 2007.
Her broad experience in the family law area has created strong relationships and a reputation for direct and realistic advice. She provides a practical and balanced approach to the resolution of complex financial and parenting matters.
Suzanne inspires her clients through trust and communication to reach resolutions based on pragmatic and effective outcomes.
While negotiated outcomes are Suzanne's primary focus she is confident and highly experienced in the litigation arena and has undertaken complex financial and parenting cases involving Senior Counsel, forensic accountants and a range of experts.
Suzanne deals with individual and corporate clients with sensitivity and discretion. Her extensive career has led to the formation of meaningful relationships with a wide range of legal practitioners, accountants and other independent advisors.
Suzanne has been involved in providing advice to clients in respect of estate and financial planning matters and has worked with high worth clients to negotiate an effective agreement outside the court process.
Suzanne is also on the board of directors of the Alcohol Drug Foundation NSW which administers a facility for residential drug and alcohol treatment services for women with children.