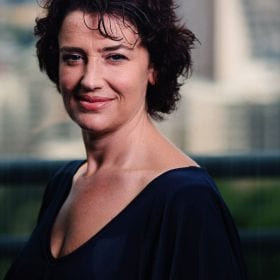 I have acted for sufferers of asbestos disease for over 23 years.
I joined the asbestos disease group at Turner Freeman as a third year law student and remained at that firm until I left to establish Segelov Taylor Lawyers in 2016.
I was admitted as a solicitor in 1996. I was made as associate in 1998 and a partner in 2000.
I established Segelov Taylor Lawyers to allow me to spend all of my time providing a quality and specialist service to sufferers of asbestos and occupational diseases.
Over the last 23 years I have acted for hundreds of sufferers of mesothelioma, lung cancer, asbestosis, pleural disease, silicosis and occupational asthma. I have run numerous significant cases including:
the first verdict in Australia for a person exposed to asbestos as a result of home renovations;
the first claim where CSR was held responsible for an employee of a subsidiary company;
the only successful verdict in the world against an airline for a stewardess exposed to fumes; and
Bernie Banton's claims against James Hardie for his asbestos diseases.
I also acted as part of the legal team representing unions and asbestos support groups at the Jackson Inquiry into James Hardie. I was interviewed for the book retelling the story, Killer Company and enjoyed my fifteen minutes of fame with a small part in the mini series Devils Dust.
In 2010 I was appointed to the Expert Advisory Panel of the Asbestos Management Review and in 2013 appointed by the Federal Government as an independent member of the Asbestos Safety Eradication Council. I have lobbied on behalf of Union and support groups for reforms to legislation affecting asbestos sufferers in New South Wales and in South Australia.
People ask me why I do this work. Each client I have acted for has taught me something about humility, about courage and about dignity. I have learnt there is no such thing as an ordinary life. I have gotten a real sense of satisfaction in being able to give client's the peace of mind their families will be cared for. I remain as passionate about my work as when I started 23 years ago.