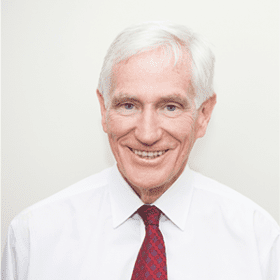 Terry is renowned in the legal profession for his fierce advocacy skills, and extensive knowledge of the law.
His experience spans three decades and includes representing clients at Royal Commissions, Commissions of Inquiry, Coronial Inquests, Investigative Hearings in the Crime and Corruption Commission, and Australian Crime Commission. Also a Registered Migration Agent, Terry represents client at the Migration Review Tribunal, Administrative Appeals Tribunal, Federal Court, and High Court of Australia.
Some of Terry's recent notable cases include representation of clients in the 2015 Royal Commission of Inquiry into Institutional Response to Child Sex Abuse of Brisbane Grammar School and St Paul's School. Also, he represented the former Deputy Prime Minister and Treasurer, Mr Wayne Swan MP in the 2015 Royal Commission of Inquiry into Home Insulation Program. Terry was also instrumental in the successful acquittal of Indonesian fisher-people, charged under the Migration Act with people smuggling, either after trial or appeal. He successfully challenged the Commonwealth now discredited unit x-ray age determination process, resulting in the release of Indonesian children from Australian jails.
Terry also has a penchant for pro-bono work, and handles many humanitarian cases. He is an activist at heart, and enjoys using his skills to benefit those who may not have a strong voice, or the means to defend themselves.