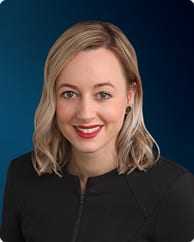 Tessa has worked exclusively in Family Law since 2013. She is recognised as a Family Law Rising Star in the 2018-2019 editions of Doyles Guide. Tessa's interest in, and passion for Family Law extends beyond her role as a Family Lawyer. Tessa currently drafts headnotes for the Family Law Reports published by Lexis Nexis, is the Vice Chair of the NSW Young Lawyers Committee and the Young Lawyer Representative on the NSW Family Law Committee.
Prior to specialising in family law, Tessa worked as a Solicitor at an international commercial law firm in Sydney. During this time, she worked across a broad range of practice areas in commercial law. This experience forms the foundation of her pragmatic and strategic approach to family law matters, particularly those that involve complex financial issues.
Prior to joining Lander & Rogers, Tessa worked as a Legal Associate to two Judges in the Family Court of Australia, and then as a solicitor in a leading Sydney-based specialist family law firm. As a result of her previous experience, Tessa has developed an understanding across a wide range of family law issues and has experience both at first instance and appeal level. Her in-depth knowledge of the inner workings of the Family Court gives her a unique insight into the way in which complex disputes are resolved.
Tessa's areas of expertise include:
property settlements (including negotiated agreements, mediation and defended litigation at first instance and appellant level);
parenting arrangements for the care of children, including parenting matters that involve relocation applications;
Hague Convention matters;
child support and spousal maintenance matters;
superannuation split issues;
de facto and matrimonial property matters, including bankruptcy proceedings, in the Family Court of Australia and Federal Circuit Court of Australia;
divorce applications; and
Family Violence Intervention Orders.
Tessa joined Lander & Rogers in October 2016 and was admitted to practice in February 2014.